Customizable Medical Learning for Your Employees
Upskill your workforce, drive sales and establish client trust with advanced medical competency training
Elevate your team's medical knowledge and competency with world-class educators
James Pickering, PhD
Anatomy
University of Leeds
Helen Farell, MD
Psychiatry
Harvard Medical School
Thad Wilson, PhD
Physiology
University of Kentucky
Richard Mitchell, MD
Pathology
Harvard Medical School
Des Moines University
Vincent Racaniello, PhD
Microbiology
Columbia University
Pravin Shukle, MD
Pharmacology
Independent Medical Practice
Meet your business goals with our tailored employee training platform
Medical knowledge is evolving rapidly and it's crucial for your employees to stay up to date.
Lecturio offers a comprehensive up-to-date learning platform with customizable content bundles for any job role, whether in clinical roles, product development, service, management, marketing, as a Medical Liaison Officer or more.
Customized Content Bundles
On-Demand Learning
Detailed Analytics
Intuitive Next Generation Platform
Spaced Repetition for Long-Term Mastery
Customized course bundles for all roles
Adaptable training paths, built to meet your company's unique needs
Work with our medical and education experts to assess your business goals, identify team and role needs, and design tailor-made learning paths that can incorporate your own product training.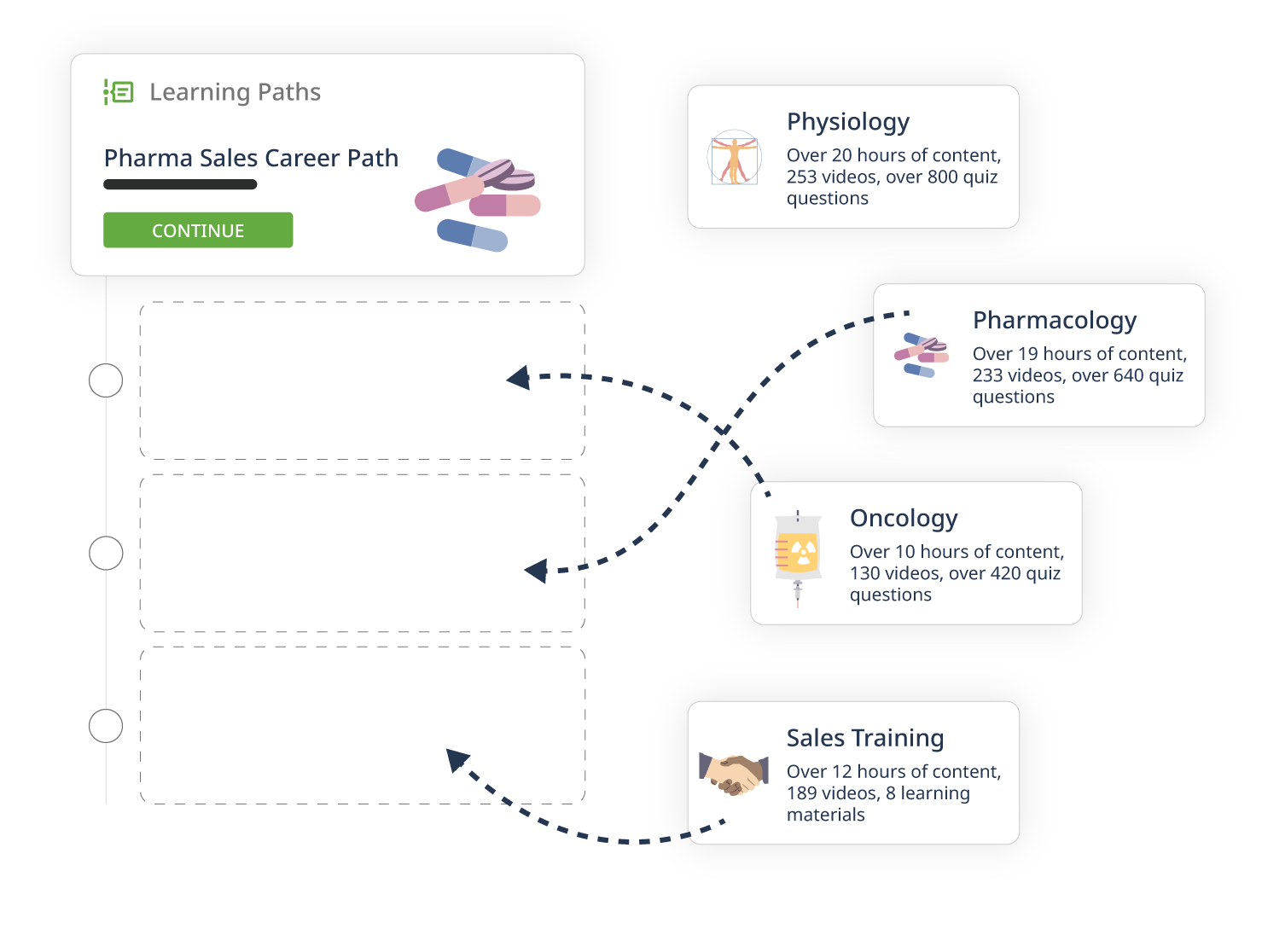 Tailored company-wide approach